Although I am giving screenshots of xshippingpro, these steps apply to any module. So any module can be installed by following these steps.
First, unzip the downloaded zip file e.g. xshippingpro.zip. Once you extracted, you will find several folders for different OC versions.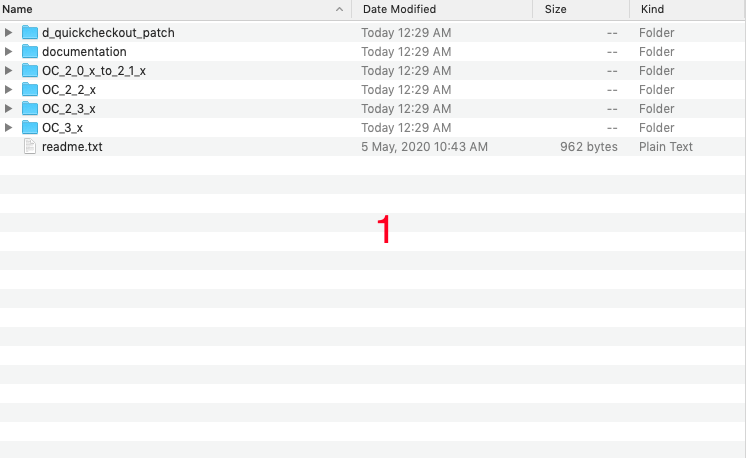 2. Now collect the installable file from the respective directory for your OC version. For example, if your OC version is 3.x, get the installable file from OC_3_x. The installable file name is xshippingpro.ocmod.zip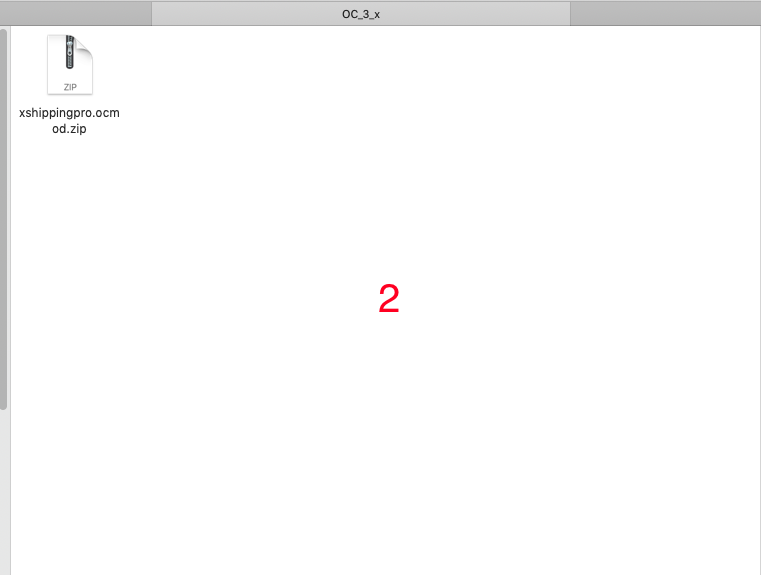 3. Now, please Go to Admin -> Extensions -> Extension Installer. Then select "xshippingpro.ocmod.zip" to install it.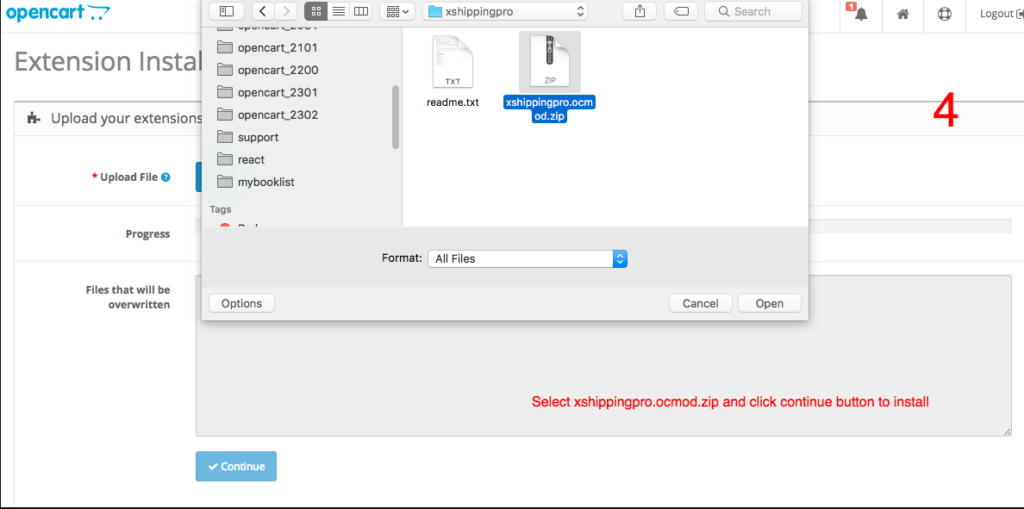 4. Now please navigate to Admin -> Extensions -> Shipping. Now click the Install button of the X-shipping pro.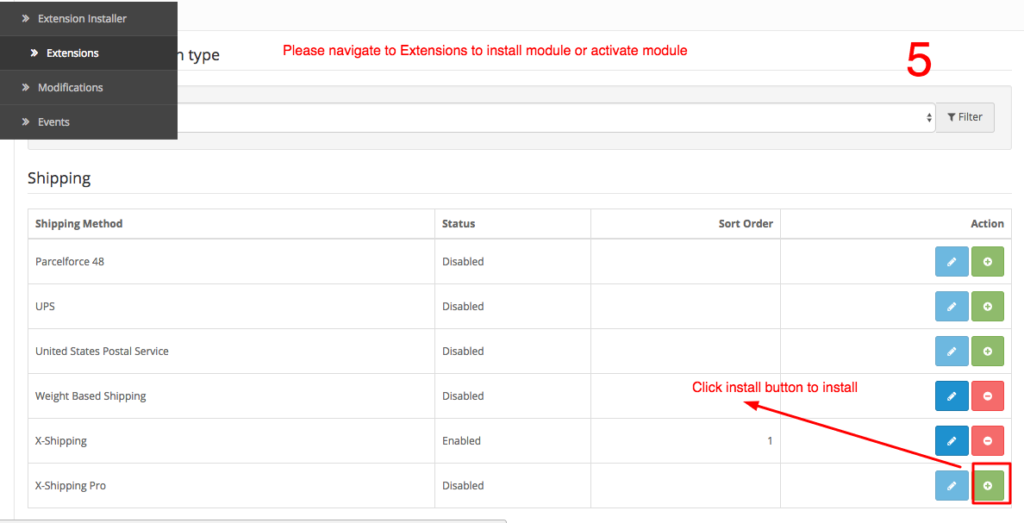 5. Finally, go to Admin -> Extensions -> Modifications and now click the "Refresh" button